Shrimad Bhagwat Katha Recitation
An endeavor to convey divine knowledge envisaged in the divine acts of Shri Krishna through Srimad Bhagwad Katha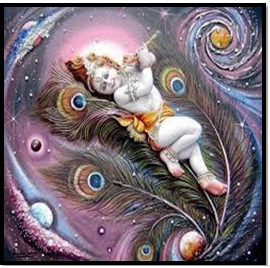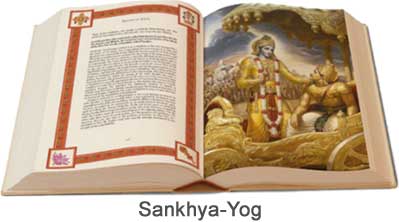 Almost all Hindu sacred texts often depict Lord Krishna as a multidimensional personality, who manifested himself in a human form on the earth only for the benefit of mankind by destroying wickedness and bringing righteousness in society. Lord Krishna is described as Mahayogeshwar (Greatest among all the Yogis) and at the same time, the embodiment of pure love. Each and every action of his life is infused with divinity and profound secrets. The path prescribed by him is relevant irrespective of the age. We make constant endeavors to convey this rich resource of divine and eternal knowledge to the masses and bring a perpetual bliss through study and recitation of Srimad Bhagwad Katha – the essence of Indian Spirituality. In this Katha(epic) the highest and holiest doctrine of Hindiuism known as 'Sankhya- Yog' is thoroughly described, which is the greatest gift given by Indian sages to the world. Listening to Bhagwat Katha is considered as an ultimate remedy to overcome miseries of this materialistic world and achieve peace in life time. The most sacred text of Hindus is called 'Shrimad Bhagwad' and there is a very old tradition of listening to Bhagwad Katha in sacred atmospheres with family and friends.Although this Katha can be organized at any place but few places like Rihikesh/Haridwar (along the Sacred river Ganga) and Vrindavan (The abode of Vishnu located on the bank of sacred river Yamuna) are specially considered suitable for this purpose. We organize Bhagwat katha on behalf of anyone interested in this divine act at any place suitable to you and your intended attendees. An Ideal and minimum duration suggested for this Katha in Shrimadbhagwat is one week , but it can also be longer. Although Bhagwat is quite a lengthy text, but our highly qualified Acharyas (teachers) can pass on the essence of this great epic in a week to desiring audience. We have Acharyas, who are well versed in reciting this Katha in Hindi, English, Gujarati, Rajasthani and few more local languages. If you wish to organize Katha in other languages (German, French, Spanish, Russian etc), that is also possible.
We facilitate all the necessary things required for organizing Bhagwat Katha. A few of them are following.
Accommodation in Neat and Clean Ashrams/ Hotels
Hall with sitting capacity for required Number
Highly Qualified Acharyas (Kathavachaks) speaking different languages
Pure vegetarian food (Use of high quality cooking oil and Ghee)
Management of cleanliness / hygiene in place of eating
Arrangements of All meals Breakfast / Lunch / Dinner and snacks two times in a day
Special arrangements for elderly people having a special food requirement
Decoration of Stage on day to day basis
Trips to spiritual places around the destination of Katha
Video recording and Media coverage (Hordings, News papers, TV Channels)
Cost: We organize Katha in all Budgets and at all locations including Vrindavan and Haridwar. The cost depends on number of participants/Venue/ Time of the year and facilities required. Please write us for calculating exact cost for your requirements.